CALVARY CHRISTIAN FELLOWSHIP TUCSON
Hosted by Pastor Scott Richards
2021 FOOTSTEPS OF PAUL TOUR | Monday, May 17 – Thursday, May 27, 2021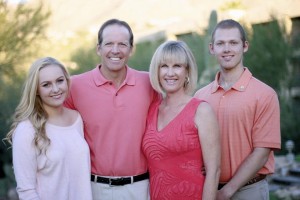 The psalmist declares, "Blessed are those whose strength is in you, whose hearts are set on pilgrimage." – Psalm 84:5.
It is perhaps one of the great privileges of our time to enjoy the Footsteps of the Apostle Paul.  Few other places on earth offers such a unique and intimate experience for those who love and follow Christ.  For this reason we are very honored to open this door of opportunity for you.
I want to personally invite you to come and join us as we make our very own pilgrimage, and encounter in profound ways the wonderful heritage we have in Jesus Christ though His dullos the Apostle Paul.  Join us as we encounter the rich culture, the breathtaking sites and the timeless stories preserved so beautifully in God's word.
Enrich your life.  Make the journey. Be forever changed.
See you in Jerusalem!
Pastor Scott Richards
Utilize our online registration portal to secure your place on the tour.
Contact our office at 714-957-8606 Monday thru Friday from 8am to 5pm PST.
For all tour related information download a brochure. Be sure to share it with a friend!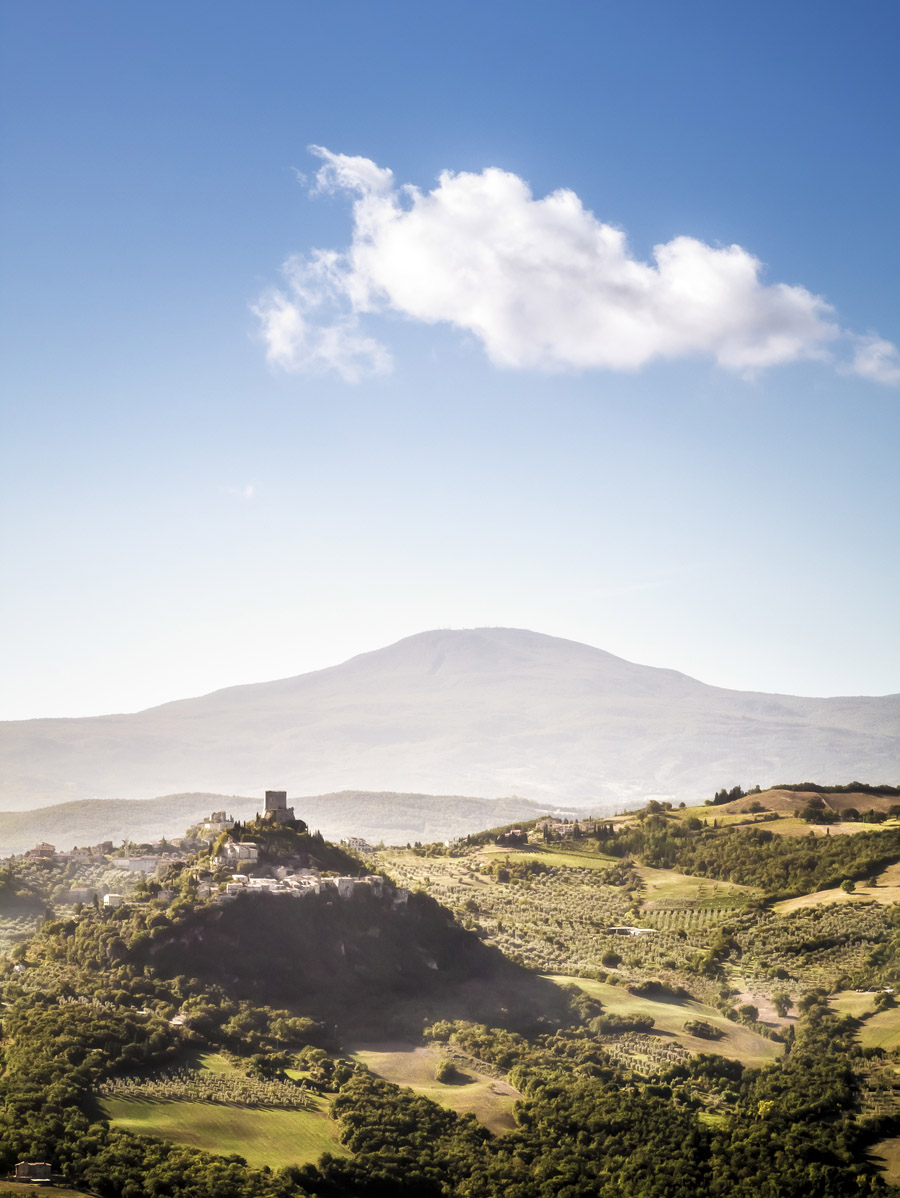 APPREHENDED.
REDEEMED.
SENT TO CHANGE THE WORLD.
The figure of the Apostle Paul stands uniquely in history at the crossroads of redemption. Exquisitely trained in the highest forms religious discipline and thought, equipped with a brilliant mind and born with flame of fervor that consuming everything it's path, he was a man of impact. A man of consequence.
While it was set in his heart to stamp out the early church and to rid the world of it's influence, he could hardly have anticipated the life altering encounter with Jesus on the road to Damascus. The result of that encounter set Paul on a journey that would lead the generations following him to marvel. From Christianity's most fierce opponent to it's dedicated 'dullos', he gave his life for the Gospel.
We invite you to join us for a journey though the lands so richly impacted by his ministry and so wonderfully featured in the pages of scripture.
Enrich your life. Make the journey. Be forever changed.
WHERE THE JOURNEY TAKES YOU
Day 1 Mon May 17
Depart USA on your overnight flight to Athens
Night on plane
Day 2 Tue May 18
Arrival in Athens, transfer to hotel
Royal Olympic, Athens
Day 3 Wed May 19
Acropolis, Areopague (Mars Hill), Agora, panoramic city tour, Plaka (lunch)
Royal Olympic, Athens
Day 4 Thu May 20
Ancient City of Corinth, Corinth Canal, afternoon free in Athens
Royal Olympic, Athens
Day 5 Fri May 21
Board ship in Athens (11:30am dep);
Mykonos, Greece (6pm-11pm) Celestyal Cruises
Day 6 Sat May 22
Ephesus, Turkey (private tour, 7am-1pm);
Patmos, Greece (private tour 5:45pm-9:30pm)
On cruise ship
Day 7 Sun May 23
Crete, Greece (7am-12:00pm);
Santorini, Greece (4:30pm-9:30pm)
On cruise ship
Day 8 Mon May 24
Disembark from cruise (7am), flight to Rome;
Colosseum, Forum, Palatine Hill, transfer to hotel
Quirinale, Rome
Day 9 Tue May 25
Catacombs, Mamertine Prison, St Peter's Basilica, the Vatican Museums, Sistine Chapel
Quirinale, Rome
Day 10 Wed May 26
Free day
Quirinale, Rome
Day 11 Thu May 27
Morning flight home
Optional Extension
Day 11 Thu May 27
Optional day trip to Pompeii or free time in Rome
Quirinale, Rome
Day 12 Fri May 28
Optional day trip to Florence or free time in Rome
Quirinale, Rome
Day 13 Sat May 29
Morning flight home
TOUR PRICING
Send check payable to:
Inspired Travel 3000 W MacArthur Blvd #450 Santa Ana, CA 92704
Please include IT CCFTUC20FT on all checks and correspondence
Estimated Land ONLY price of *$4160 per person, double occupancy includes: 7 days touring, includes 3 days on a cruise ship (inside cabin) plus one free day in Rome. First class and deluxe hotels with breakfast daily, flight between Athens & Rome with transfers, 2 dinners and 1 lunch in Athens and all meals on cruise. Also included; fees, taxes and tips to hotels, cruise ship, drivers and guides.
International Flights to Athens, from Rome, arrival and departure transfers are not included.
Group air options will be offered once available.
DEPOSIT of $500 per person is due at registration in order to secure your spot on this tour. All
registrations will be processed on a space-available basis. A second deposit of 50% of the tour costs and a copy of your passport will be due by September 18, 2020. Full payment is due by January 15, 2021.
TRAVEL PROTECTION: Inspired Travel has partnered with RoamRight Travel Insurance to offer complimentary emergency medical/sickness and evacuation coverage, as well as other post departure benefits through RoamRight's Professional Group Plan. Please Note: Trip Cancellation and Interruption coverage is available through RoamRight's Pro and Pro Plus plans.  For a summary of the RoamRight Pro and Pro Plus plan details on benefits, coverages, limitations, and exclusions, visit www.inspiredtravel.com/resources. To purchase coverage to protect your trip investment, please go to our website at www.inspiredtravel.com and click on the RoamRight button, or call RoamRight at 1-866-891-6614 and use reference code "Inspired Travel." In order to be eligible for the waiver of pre-existing conditions, this plan must be purchased within 21 days of the initial trip deposit. Travel Insurance is underwritten by Arch Insurance Company, Kansas City, MO; NAIC # 11150.
ROOMMATES: A fee of *$1160 will be applied if you are among the last to register and we cannot assign a roommate for you. So register early. Hotels may allow up to three people per room, upon request. All beds are twin sized and will be combined for couples.
PRICING: Prices are based on estimated rates for May 2021 and may increase. Prices are subject to change if airline fuel surcharges or taxes are increased, which could happen up to the date the non-refundable airline tickets are written.
OUTSIDE CABIN UPGRADE OPTION: Estimated price of *$250.00 per cabin. Accommodates one or two persons. Includes: 3 nights outside cabin upgrade on Celestyal Cruises ship.
EXTENSION OPTION: Thursday, May 27 – Saturday, May 29, 2021 Estimated price of *$852 includes, 2 nights first class hotels with breakfast daily, taxes and tips. A fee of *$225 will be applied if you are among the last to register and we cannot assign a roommate for you.
Outside Cabin Upgrade and Extension Option request will be confirmed based on space availability.
EXCURSION OPTIONS (during extension) minimum number of passengers required:
Pompeii/Sorrento: *$498 p/p – Florence: *$518 p/p
Re-accommodated registrations resulting from COVID-19 (registered prior to March 26, 2020) are subject to a minimum 25% land penalty plus applicable airline fees.
New registrations initiated after March 26, 2020: If you need to cancel, you must notify Inspired Travel in writing. All cancellations will be charged a $150 processing fee per person. Cancellations after September 18, 2020 are charged a $500 penalty. Cancellations after October 19, 2020 are subject to airline and cruise penalties. Cancellations after January 15, 2021 are subject to additional airline, hotel, and tour penalties that may exceed 75% of the tour cost. Cancellations within 30 days of departure date will be charged 100% penalty.
*Price displayed is for cash/check payments only at a discounted rate. Any form of electronic payment (i.e. debit/credit cards) will void this discount. Proposed Itinerary subject to change based on prevailing conditions while in the land.
CST 2057980-10
TERMS & CONDITIONS
GENERAL INFORMATION
DEPOSIT RECEIPT:
As your deposit receipt, you will receive a letter welcoming you to the tour. A FINAL PAYMENT LETTER will be mailed/emailed, approximately twelve weeks prior to departure, indicating your balance due and the date and location of your group orientation meeting if one is to be held.
FINAL DOCUMENTS:
If your Church has an Orientation Meeting, which usually takes place about one month prior to your tour, you will receive your luggage tag, flight schedule, hotel telephone numbers, and other material at this meeting. If you cannot attend this meeting or one is not scheduled, this material will be sent to you about 30 days prior to departure.
PASSPORT NAME:
You must verify that all documents from Inspired Travel EXACTLY match your passport name prior to airline tickets being written. You are responsible for all fees incurred for correcting/changing name on airline tickets.
AIRLINE TICKET:
Your tickets are "paperless" which means you only need your passport and flight information to check in at the airport. Group seating is done alphabetically and you may have to change seats with another tour member if you are separated from your traveling companion.
TOUR CONDITIONS
Registrations and payment for this tour constitutes your acceptance of the following Tour Conditions and Responsibility statements.
TOUR PRICE:
We endeavor to provide the ultimate experience at the lowest possible cost. All prices are per person based on two persons sharing a room with private bath. Single rooms are subject to availability and may be smaller than twin rooms. Hotels may allow a maximum of three people to a room. The tour price is based on air, hotel and exchange rates in effect the date the tour was booked and on a specific number of tour members traveling together. In case of fewer participants, or a fluctuation in the value of the US dollar, prices may increase. Any subsequent increase in fuel surcharges and/or airline taxes will be borne by the passenger.
INCLUDED in Israel:
Buffet breakfast and hotel dinner daily while in Israel, entrance fees, airport and departure taxes, group visas for U.S. Citizens, transfers, porterage, tips to hotels, drivers, and guides (unless stated otherwise on your group's flyer/registration form).
NOT INCLUDED:
Passports, individual visas, accident and cancellation insurance, porterage at all airports, any expenses incurred resulting from injury or accident, loss of, damage to, or theft of luggage or contents, and items of a personal nature such as laundry, phone calls, sodas, bottled water and food or beverages not on the regular menu of the included meals. If in doubt whether a food or beverage is included, please ask the guide or the tour leader.
REGISTRATION FOR THE TOUR:
A deposit is required to secure air and hotel reservations. Deposits received after the deposit deadline will be processed on a space available basis. No registration will be processed without a deposit and a completed registration form.
FINAL PAYMENT:
The final payment date is printed on your flyer. Failure to send in your final amount by the deadline will result in forfeiture of your space on the tour and your deposits.
ROOMMATES:
The tour price is based on two people in a twin-bedded room. If you do not have a roommate, we can usually arrange one for you, unless you are among the last to register. If we are unable to do so, you must pay the single occupancy rate. If this occurs, you will be informed within three weeks after final payments are received.
SIGHTSEEING:
Subject to local conditions at the time of the tour. Adjustments in the sightseeing program may be made as the tour leader or guide deem necessary.
MEMBERSHIP:
In an honest effort to ensure congenial fellowship on the tour, the organizer reserves the right to refuse the application of anyone considered incompatible with the interests of the party as a whole. Applying for membership in this tour constitutes consent to abide by the discretion of the organizer and to absorb any expenses resulting from dismissal from the tour.
PASSPORTS:
All passengers are required to have a valid passport to depart or re-enter the USA. A copy of your passport will be required at time of final payment. Your passport must not expire for at least six months after the date you will return from Israel. To find the nearest office, look in the U. S. Government Offices listings of your telephone book under "Postal Services – Passport Information". This should be done immediately. An embossed birth certificate (one with a raised seal) is required to obtain a passport. To obtain a birth certificate, contact the Hall of Records in the county in which you were born.
U.S. CITIZENS:
Can get their Israeli Visa at passport control when they enter Israel.
NON-U.S. CITIZENS:
You must inform Inspired Travel of citizenship immediately, and you must have a Resident Alien registration card (Green Card) in order to re-enter the U.S. You must call the consulate of each country to be visited and arrange any required visas and find out what inoculations are required. If your travel includes any country besides Israel, a multiple-entry visa may be required for Israel.
SHOTS/INOCULATIONS:
There are currently no shots required for Israel for U.S. Citizens. We do recommend that your tetanus shot is current for any travel.
LUGGAGE:
Porterage (tips) for one suitcase per person is included from your arrival until you check-in for departure. You will be responsible at all times for your carry-on, so we suggest you keep it as lightweight as possible. This "one suitcase" rule is due to limited storage space on the bus. Passengers are allowed one checked bag with total dimensions not to exceed 62 linear inches. Most Airlines allow 50 pounds per checked bag. To find the size of your suitcase, measure it once from left to right, once from front to back, and once from bottom to top. A 30-inch suitcase is usually less than 62 linear inches. You are usually allowed a carry-on bag not to exceed 40 linear inches (measured the same way you measure your suitcase) and it usually must weigh less than 15 pounds. Carry-on luggage is supposed to fit in the space under your airline seat.) Baggage restrictions are changing constantly. It is the responsibility of the passenger to verify the current rules of your airline before departure. Excess weight or size of luggage is subject to additional charges by the airlines and are the responsibility of the passenger.
DEVIATIONS OR LATE BOOKINGS:
If you want to deviate from the group itinerary (return home after the group returns), please advise Inspired Travel in writing as soon as possible. Late bookings made after final payment date, changes or deviations will be subject to a $50 per change service fee plus any airline charges. Once confirmed deviation costs are subject to cancellation fees of up to 100% of the costs.
LAND ONLY PASSENGERS:
If you arrange your own air transportation, the "Land Only" portion of your tour begins at the first hotel and ends on the last tour day. Expenses incurred in getting to and from the airport, or due to schedule changes of the group, are the responsibility of the "land only" passenger.
CANCELLATION:
Cancellation penalties are listed on your group's flyer. Deadlines are subject to any cancellation requirements set forth by airlines plus costs paid by tour operators which cannot be recovered from hotels and foreign agencies. If you cancel after the final payment deadline, you are liable for your roommate's single supplement cost, and total penalties may exceed 75% of the tour cost. Cancellations after final payment date will be charged 100% penalty. All cancellations must be received at the Inspired Travel office via mail or email. Cancellation may NOT be made by telephone. Refunds are processed on a monthly basis. Cancellation after final payment deadline may require eight to ten weeks processing time to recover funds paid.
CHANGE IN ITINERARY OR PROGRAM:
Travel suppliers, group sponsors and/or Inspired reserve the right to cancel or substitute any scheduled tour destination, hotel, restaurant and/or transportation carriers at any time or for any reason without prior notice, and shall not be liable for any loss to passengers by reason of such cancellations or substitutions. This includes, but is not limited to, those passengers who choose to purchase their own air transportation apart from the group accommodation. Inspired shall not be held responsible for last minute changes beyond our control of travel dates, sponsors, group leaders, teachers or artists who might have been scheduled by Inspired, group sponsor, cruise line or other travel supplier.
RESPONSIBILITY:
INSPIRED TRAVEL, in accepting booking for the tour, clearly stipulates that they are not liable for the faults or defaults of other companies and persons that may be used in carrying out the tour services, nor for accidents, baggage damage or loss, strikes, political unrest, riots, acts of war or terrorism, pandemics, epidemics or other outbreaks, governmental shutdowns, or acts of God. Inspired Travel maintains the right to manage the program obligations both financial and otherwise without liability or threat of suit in the event that under such circumstances unilateral changes are required. In the event a tour is canceled or altered due to forces beyond our control, it is not responsible for refunds or additional expenses resulting from alterations in travel. In the event it becomes necessary or advisable for the comfort or wellbeing of the passengers, or due to any reason whatsoever, to alter the itinerary or arrangements, such alterations may be made without penalty to the tour operator. Additional expenses, such as food and lodging costs resulting from such changes, shall be borne by the passengers. The right is also reserved to withdraw this tour and to decline to accept or retain any persons or members of the tour. The airlines concerned are not to be held responsible for any acts, omissions, or events during the time passengers are not on board. The passage contract in use by the companies concerned when issued shall constitute the sole contract between the company and the purchaser of this tour. FOR THIS REASON, TRIP INSURANCE IS HIGHLY ENCOURAGED.
C.S.O.T. 2057980-10

LAND ONLY
7 Days of Land Touring + Free Day
3 Day Aegean Cruise
Breakfast Daily
2 Dinners & 1 Lunch
All Tips
Luxury Transortation
And more…
UNIQUE AND STORIED LOCATIONS
While making your journey one thing is for certain… the unique character and historical significance of each and every location is unmistakable. Each will provide wonderful and amazing insight into the life and times of those recorded in the Bible. The locations below are a sample of what's to come. Refer to the tour brochure for your specific itinerary.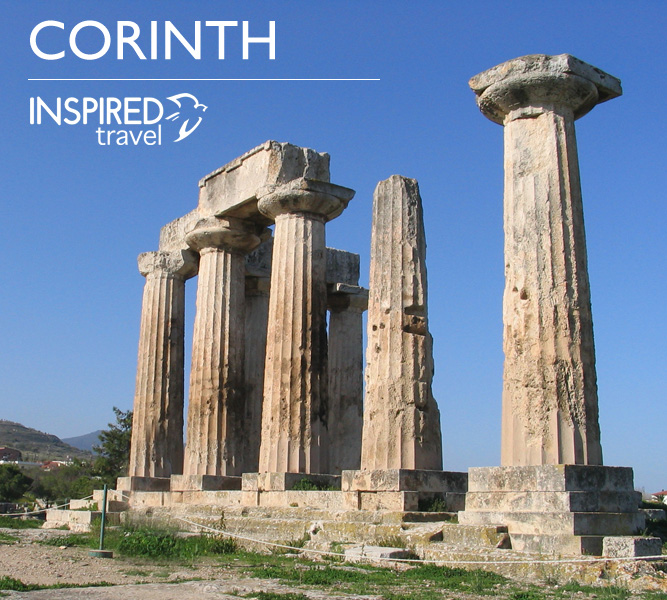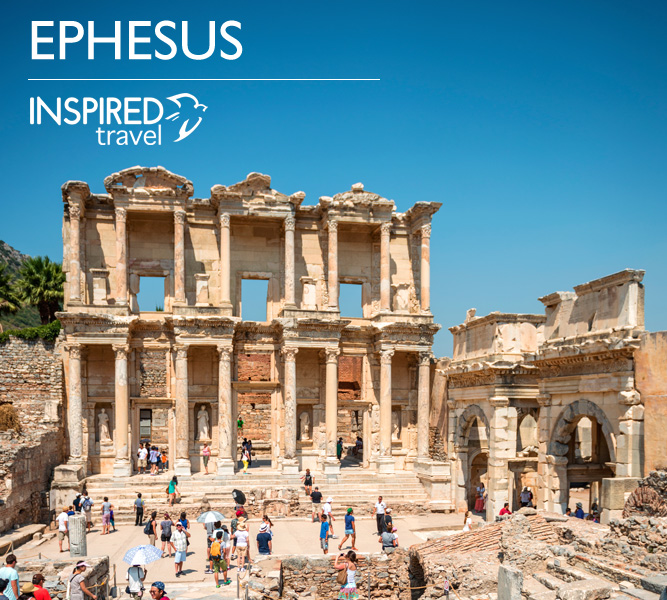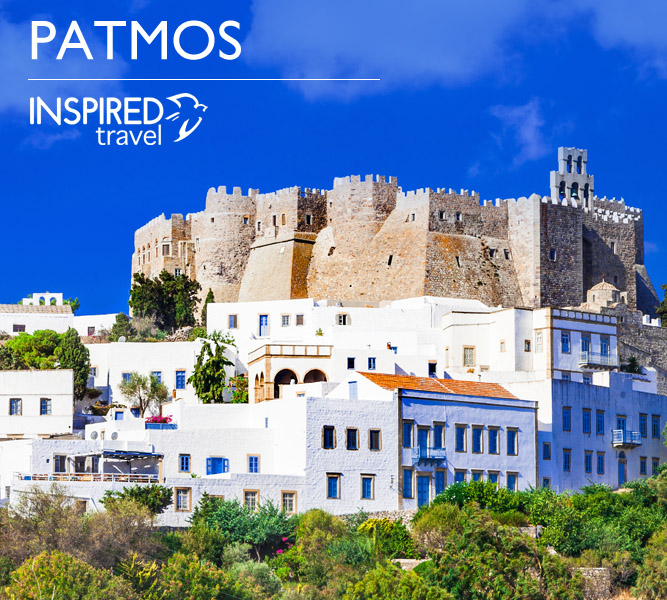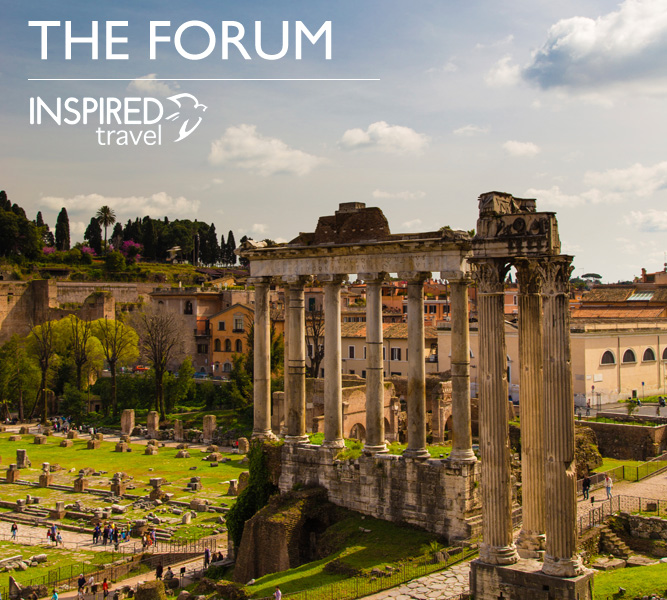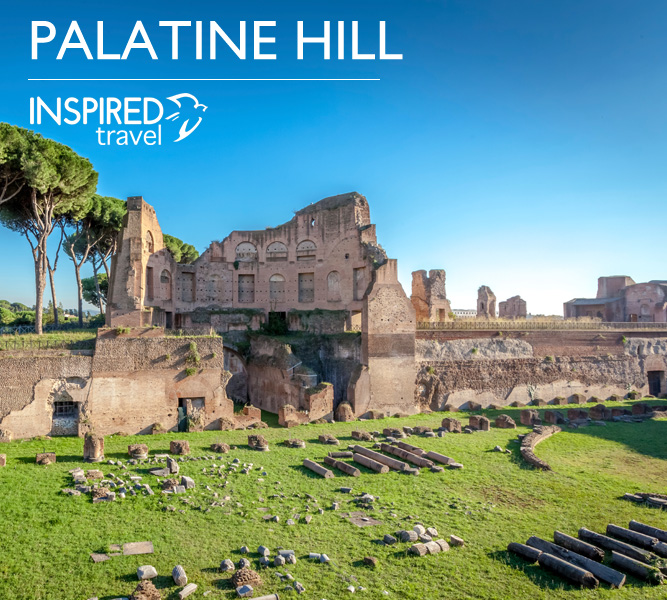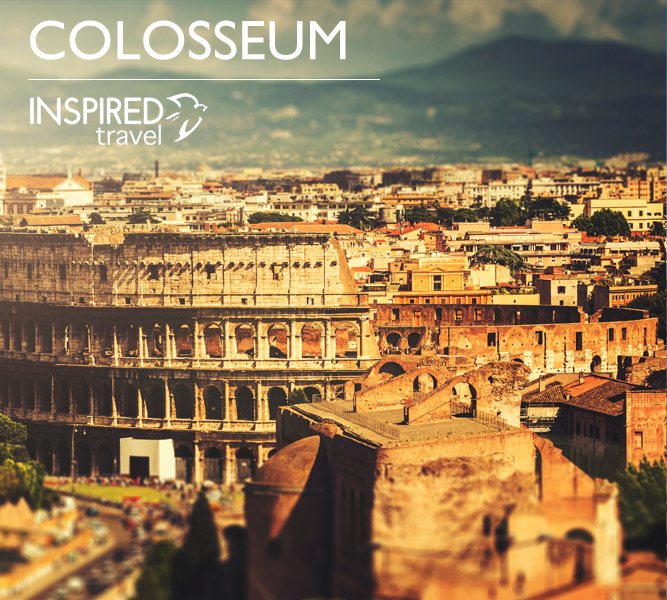 QUESTIONS ABOUT THIS TOUR?
EMAIL US, WE'RE GLAD TO HELP.
[gravityform id="1″ title="false" description="false" /]